Plan Your Minnesota Family Vacation At Scott's Peaceful Valley Resort
If you are looking for a Minnesota family vacation you have found the perfect resort.
We are a family friendly resort. Families come to stay and enjoy the relaxing, carefree atmosphere provided. The kids can play and swim in a safe and protected environment.
Parents bring a book, sit by the lake and let the kids play!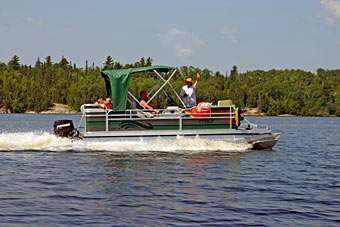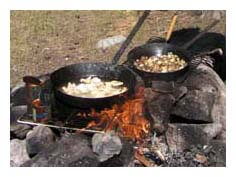 Our beach is child friendly with a protective rock wall from waves and boat traffic.
Fire pit near the lake is a beautiful way to have a fish fry or spend the evening roasting marshmallows. Never done a fish fry? No problem, we can help you.
We have all the cooking needs (guide skillets, cooking utensils, etc.) for enjoy cooking your freshly caught fish over an open fire. If do not want to cook over an open fire we have propane cookers available for your use.
Fishing off the dock is fun for the kids, especially when they catch the "big one".
Fun in the Crane Lake Area
If you desire to venture out into the north country by land vs. boat there are numerous things to do and see within an hour from our Crane Lake resort in Minnesota.
Click on the following links for detailed information:
Outdoor Activities in Crane Lake - From fishing to snowmobiling, Crane Lake, MN offers something for everyone.
Regional History & Points Of Interest - Learn the history the unique ecosystem of the area at the Bog Walk in Orr. Tour the Minnesota Discovery Center to learn about the heritage and history of the people from the Mesabi Range at Chisholm. Visit where iron ore was first mined at the Soudan Underground Mine State Park at Soudan.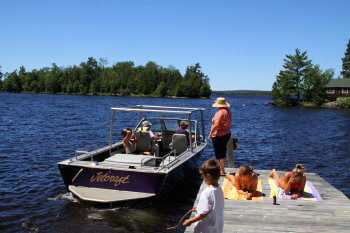 Visit The Wild Side - See the black bears in their natural surroundings at the Shute Wildlife Sanctuary in Orr.
Back To Nature - Hike or bicycle the numerous scenic trails in the surrounding area to remote waterfalls and gorges
Fun Trips - Test your luck at Fortune Bay Casino at Tower.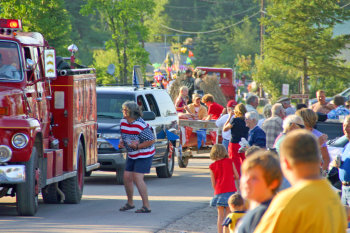 Day Trips fron Crane Lake:
Looking for some other alternatives in and around the Crane Lake area?